Beste Bilder 2020
Cats and puppies

Pregnant cats or mothers with their babies are brought to us all the time. They sometimes bother the wealthy villa owners. Woe if even a cat walks across your terrace ... They tell me the greatest fairy tales. The cats supposedly jump on the tables and do their "business" there. It is almost always foreigners who blackmail me to pick up the cats. Allegedly, her landlord would not tolerate her! Which landlord? Does he sit with you on the terrace? Sometimes I can understand the Thais for being so xenophobic. I am also when it comes to dogs and cats, because usually only foreigners have problems with bothersome dogs and cats.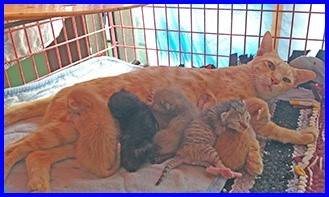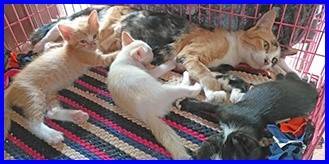 Mothers with babies have been brought to us more and more often recently.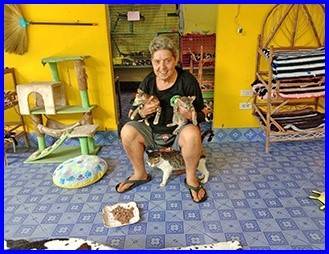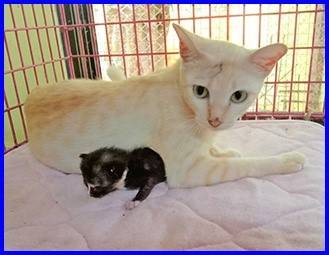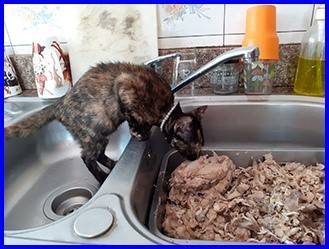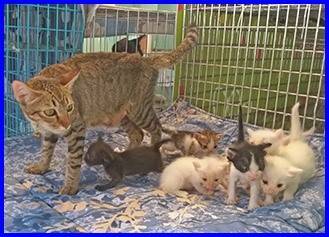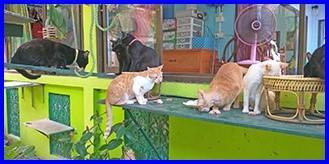 Unfortunately, the cats often have to wait a long time until we can release them either at my house or in the animal shelter.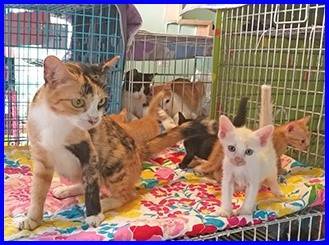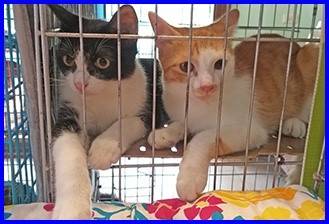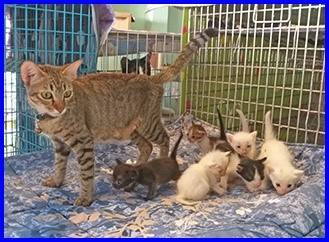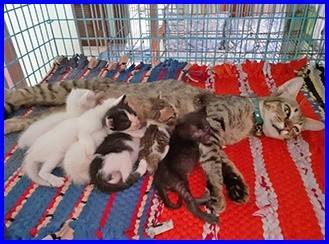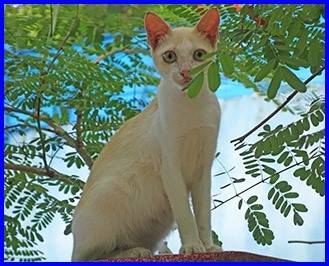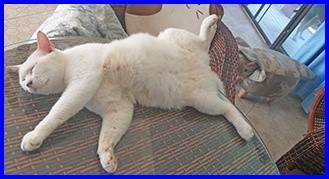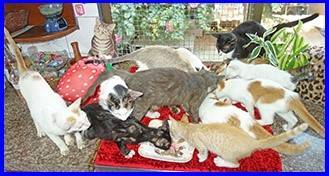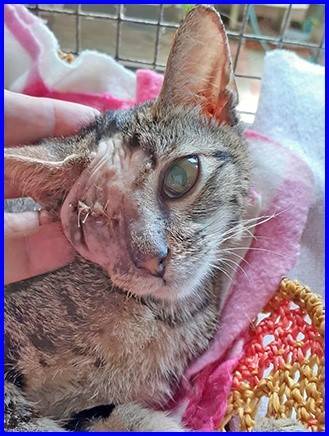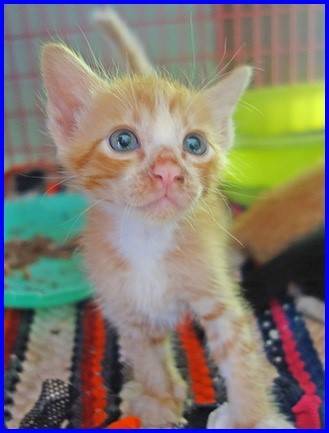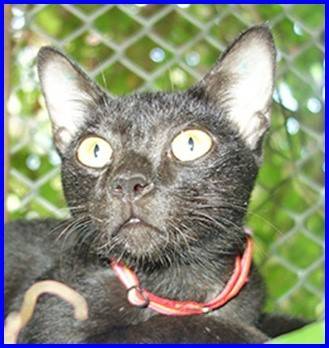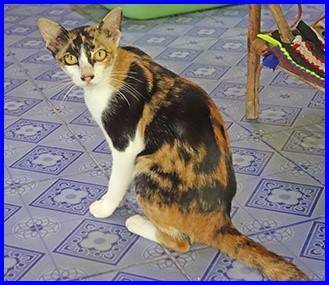 A sponsorship costs 25 euros a month.
If you want to sponsor a cat, please contact me by email: info@samuidog.org
So far we only have a few cats on our new homepage: www.samuidog.org
Cats can of course also be sponsored!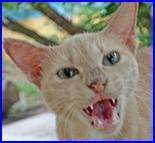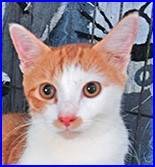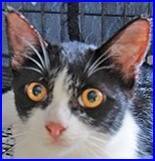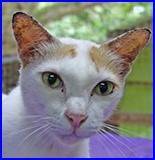 CATS, CATS and even more cats .....

Lately I've been getting calls from hotel managers who are more or less blackmailing me to pick up annoying cats. Sometimes it's just a cat supposedly jumping on the tables in the restaurant and doing its business there. It's unbelievable how cheeky the managers or their henchmen lie to me. Since there is a great risk that the managers will poison the cats, I have no choice but to pick them up. I then always tell them that I am adding them to the list of hotels that do not accept animals. The rats will soon be dancing ballett in these facilities, because even in expensive facilities there is rubbish everywhere behind the bungalows. I would be happy to give you the names of the facilities in case you don't want to stay in such a killer hotel.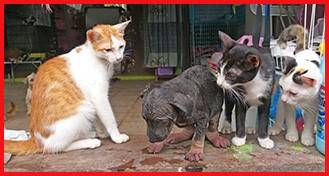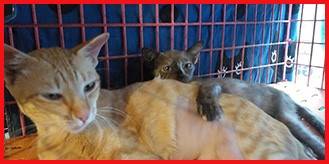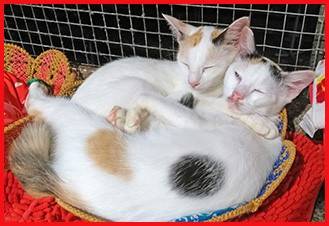 The cats in my house and in the neighboring house all have their own territories. Almost every evening my "kitchen cats" manage to harass me and howl my ears until I open 2 cans and hand them a supper. Usually around midnight.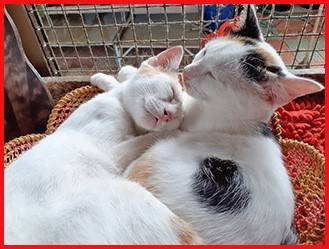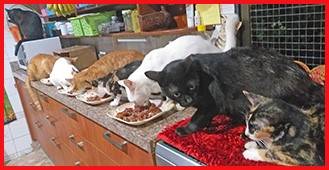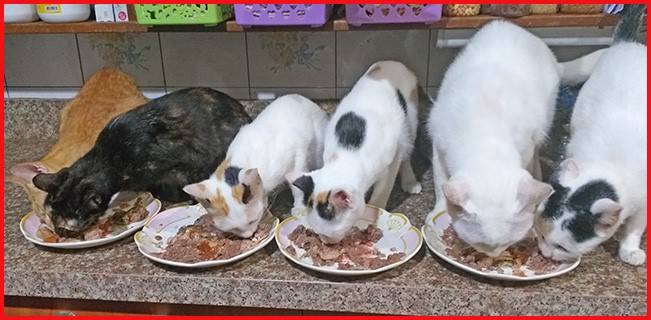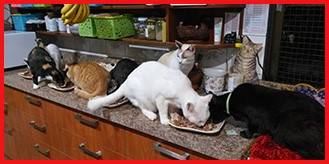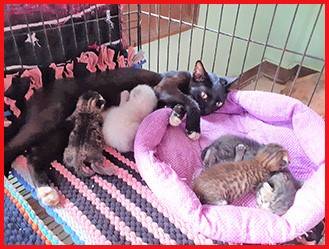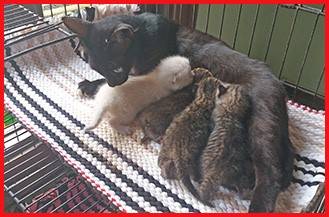 JOELLE and ANNETTE

JOELLE has been helping in the cat house in Baan Taling Ngam for a long time. After she was bitten in the hand by a cat and the healing process took over 6 weeks, she is now helping in the cat house in Chaweng. Since we now have almost as many cats in Chaweng as in the animal shelter, there is enough to do here too. I am very grateful to her for her help, because she loves cats more than anything and that's how she treats them.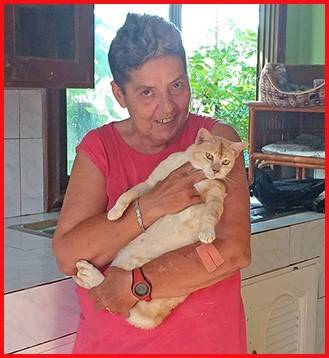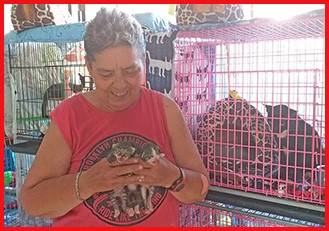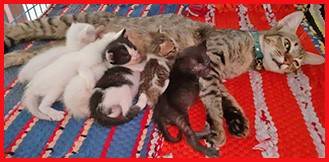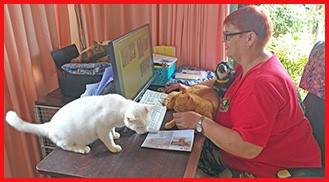 Annette is always surrounded
of dogs and cats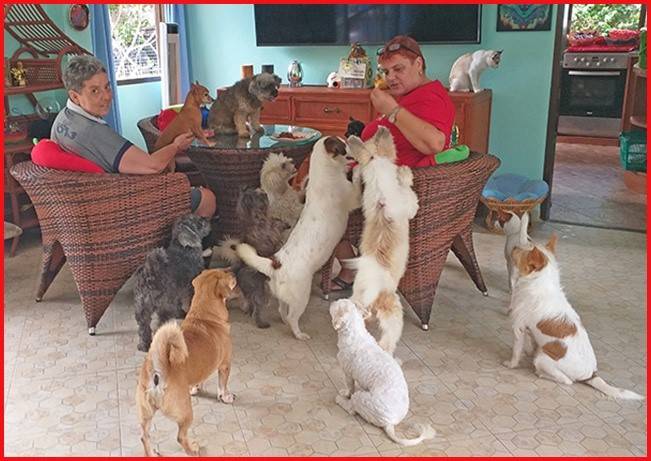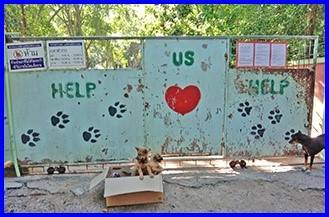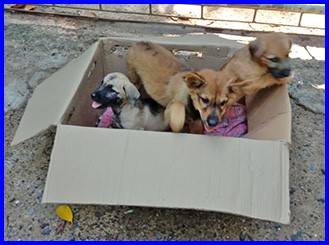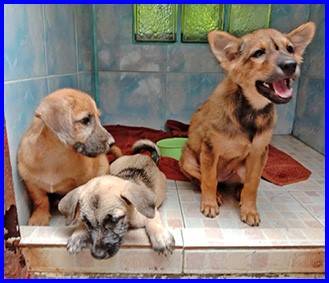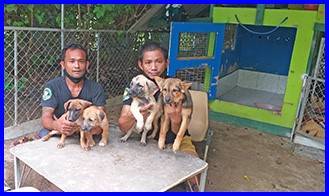 We have now housed the puppies in our little puppy house in Chaweng. The puppies that were there before have now been vaccinated twice and are also big enough for the puppy enclosure in the animal shelter.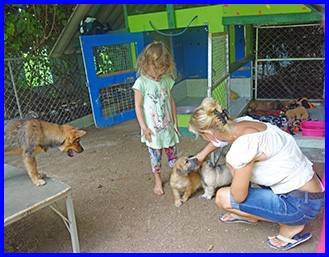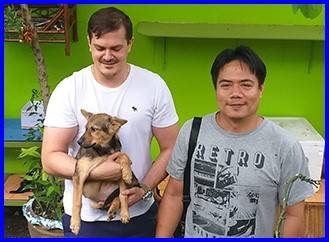 Hooray! I've found a home!
Linda, who is now solely responsible for the puppy house at the shelter, only takes unvaccinated puppies into the shelter when there is no other option. The danger that they will die is great. Linda always tries to find "sponsors" for the puppies until they are vaccinated.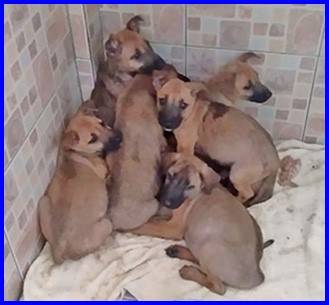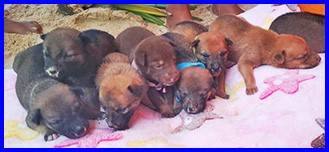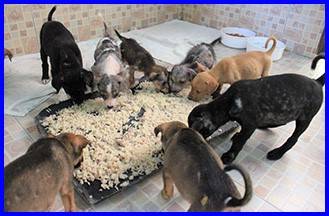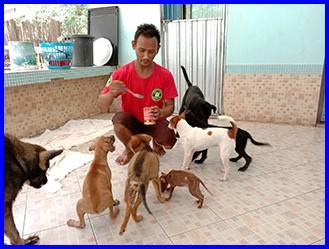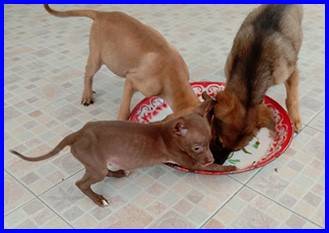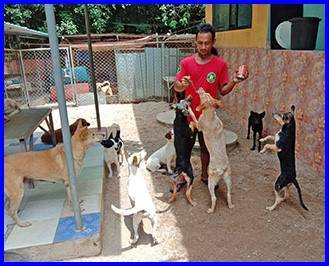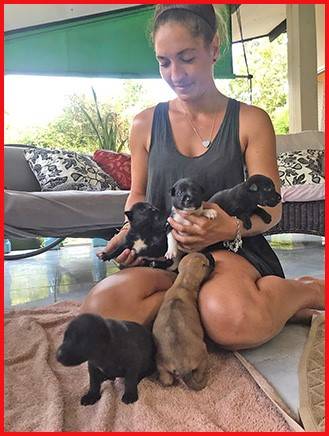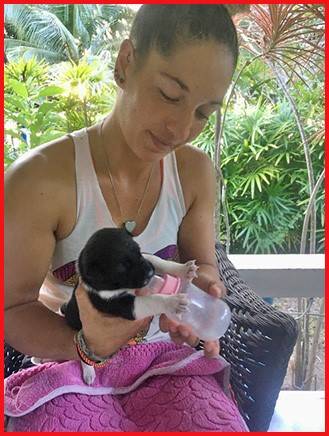 These 5 puppies were placed in a box in front of the animal shelter when they were 2 weeks old.
Julia took her home with her and supplied her with milk day and night. They have all developed splendidly. You have no idea what a laborious job it is. Feed every two to three hours at the beginning. Then the stomach has to be massaged and they have to be washed or rubbed with a damp cloth and dried. The puppies always look like pigs ...
Julia works closely with Sybille at the animal shelter and they get along great.
Since they go to different schools and have classes on different days, they can take turns on their days off at the animal shelter.