Beste Bilder 2020
Various

Our long-term volunteer Anne from London has tried very hard in the last few months to help us with various fundraising campaigns.
She started a very successful online fund-raising campaign for our temple project and our feeding stations.
The campaign brought in 12,000 euros. Unfortunately, they have already been "devoured" by the dogs and cats.

Without Anne's fundraising campaign, there would have been major problems in supplying our temple project and the feeding stations around the island with sufficient food and medical care in recent months.
Unfortunately, we are now facing an even bigger problem, because we do not know how many animal lovers can support us from afar.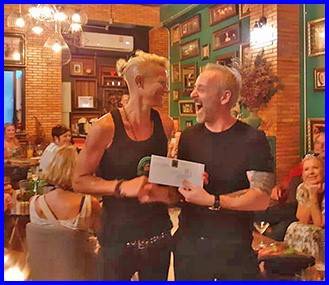 Jay with Peter from "Road Less Traveled"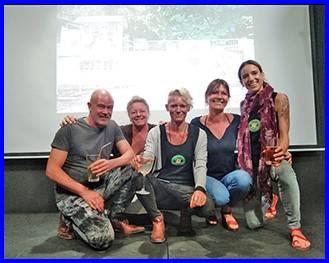 Tom, Linda, Jay, Sybille and Anne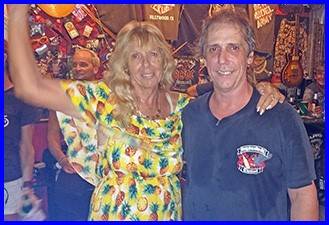 Brigitte with Rob from the Viper Room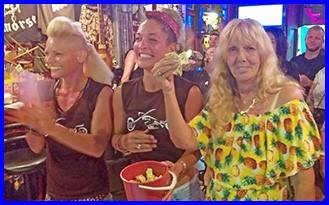 Jay, Anne and Brigitte draw lots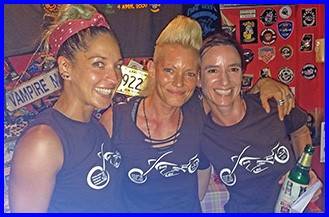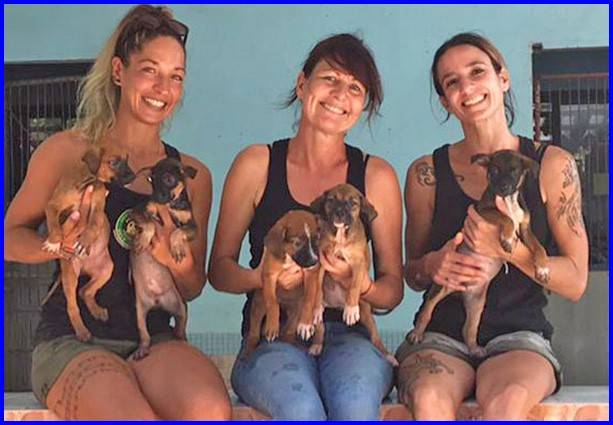 Our long-term volunteers
Julia, Sybille and Anne
The second and first official fundraising campaign organized by Anne in Samui was also a complete success.
The Silent Auction at Road Less Traveled in Nathon brought in a superb 63,000 Baht! Many local artists donated a piece of art which could then be auctioned in the course of the evening. Jay and Peter were visibly 'Happy' about the successful evening, which also provided an incentive for future events for the Dog Rescue in Koh Samui.

Another fund-raising event took place at the beginning of March in Lamai in the VIPER ROOM.
Many thanks to Rob and his hard-working team from the Viper Room. He made it possible for our volunteer team to organize this event for us.
A big thank you to Anne, Julia, Jay and Renee for organizing this very successful event. Thanks also to Linda, Tony, Stefano and Sergio for your great support!
It was a fun evening with a large participation of animal lovers from all over the world. We raised a lot of donations through the sale of self-designed T-shirts (TopJop Julia !!), a raffle competition and collection boxes. At the end of the evening we got an incredible 43,700 Baht! This enables us to re-vaccinate all dogs in the shelter. A vital action!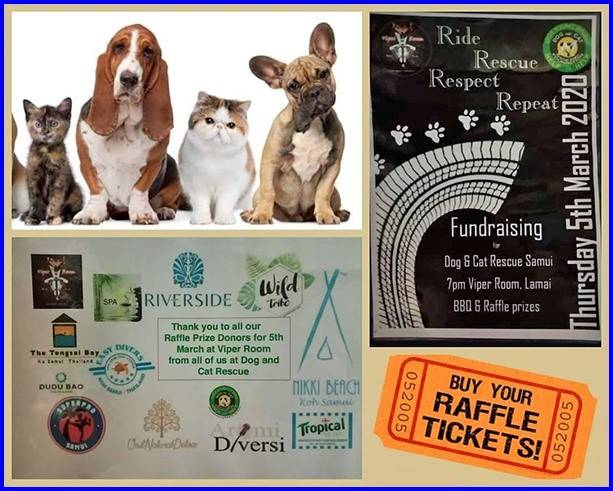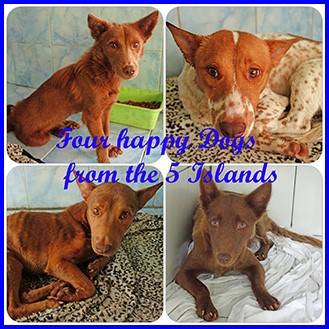 The Thai government has declared the 5 islands in front of Lipa Noi a nature reserve. The Thais who lived there on an island and "harvested" the swallow nests, all had to leave the island. Unfortunately, they did not take their dogs with them.
Of course we couldn't just rent a boat and go there, but first had to apply in writing to the government for a permit in Nathon. It was amazingly unbureaucratic.
The dogs were extremely shy and it took 4 trips to catch the dogs.
Many thanks to Mike, who made his boat available and didn't give up until we had the last dog.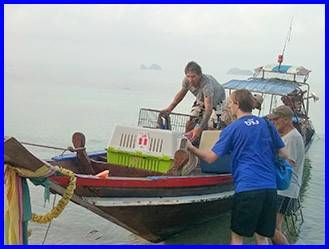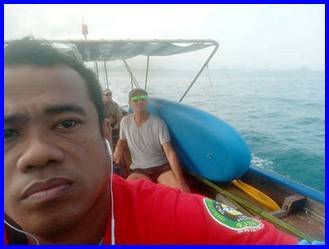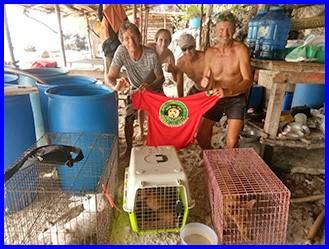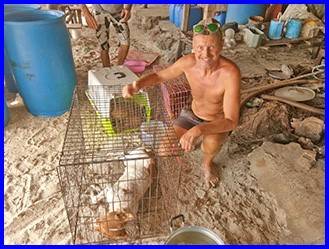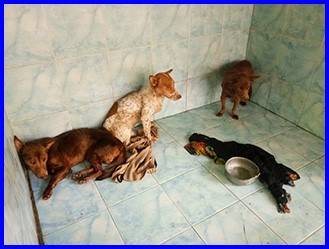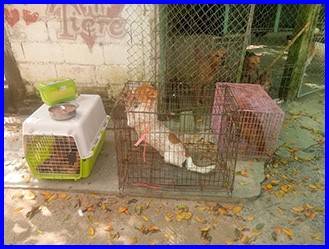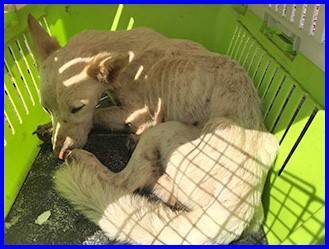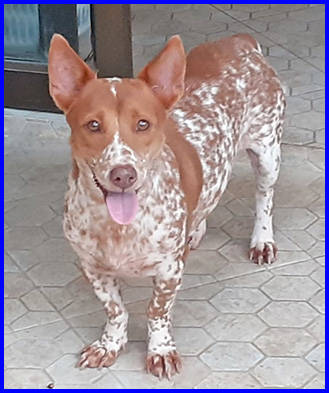 Do you remember the dramatic rescue operations for the dogs of the "FIVE ISLANDS" after the government closed the islands for EVERYONE. SWEETIE was the last one on the island and for a long time stubbornly resisted catching attempts and kept disappearing into the caves.
Now she lives in my house and after 2 days she was already part of the pack.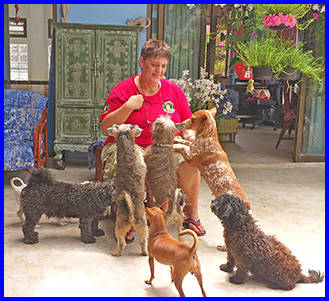 ANNETTE, my loyal office worker,
immediately took SWEETIE into her heart.