Our Patients Before & After
Here you can see some of our dogs and cats after their treatment at the DRCS. Some of them have changed so much, it's hard to recognize them. Believe it or not, these are the same animals!
The stories of the dogs and cats are almost always the same. They were injured by an accident or a bite and were very lucky to end up with us. Without help, they would very likely not have survived long.
Some were very mangy. They had lost almost all their fur and were just scratching. Look how beautiful they are now. Treatment for mange is very simple.
If you are in Samui and see mangy dogs, come to us and pick up the remedy for mange from us. It is added to the feed once a week and 2 or 3 treatments already help many dogs!
Serious cases, however, have to be admitted to the hospital because we have to take tablets twice a day.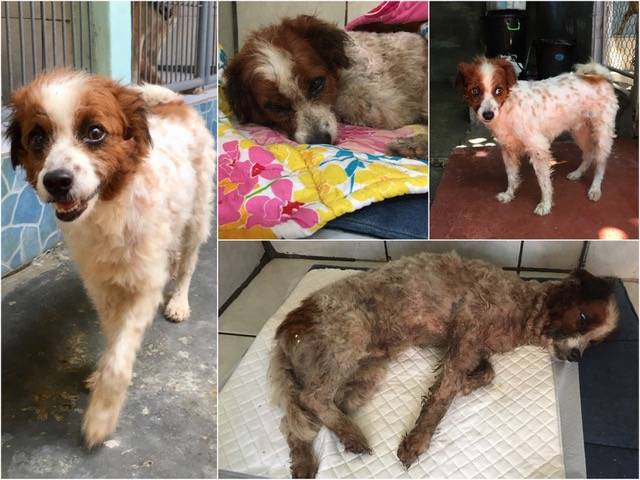 TOULOUSE - before Little Toulouse was found lifeless in the dark by animal rights activists. Fortunately, they accepted him immediately and we were able to treat Toulouse at DCRS. We diagnosed a bad blood parasite infection. Under therapy and with a lot of care, Toulouse turned into a little prince, sweet as candy.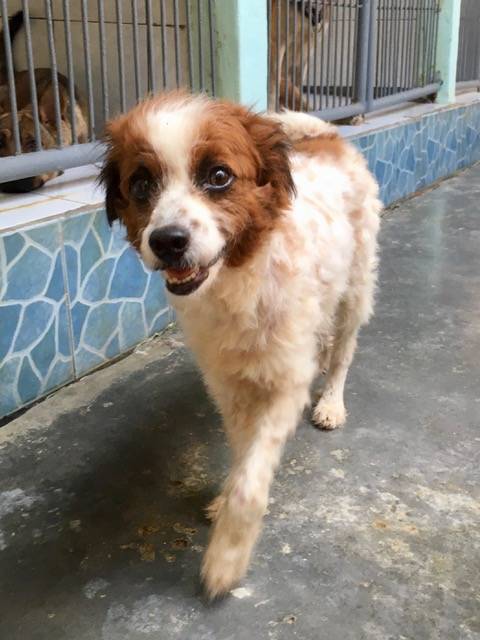 TOULOUSE -after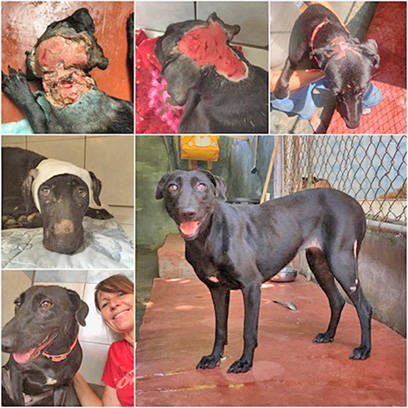 FREYA - before It's a miracle she survived with this head injury. It was a long journey over four months with daily wound cleaning, bandages, medication and a lot of love for this shy dog. Now it's done!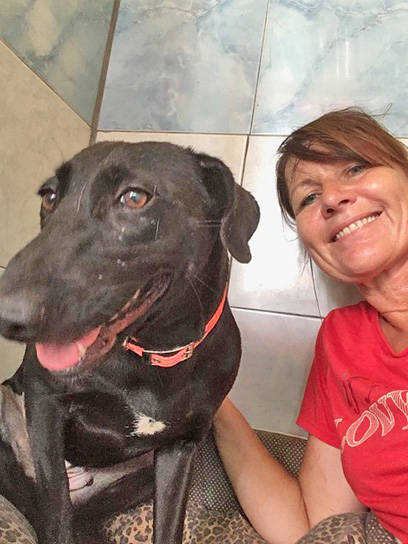 FREYA - after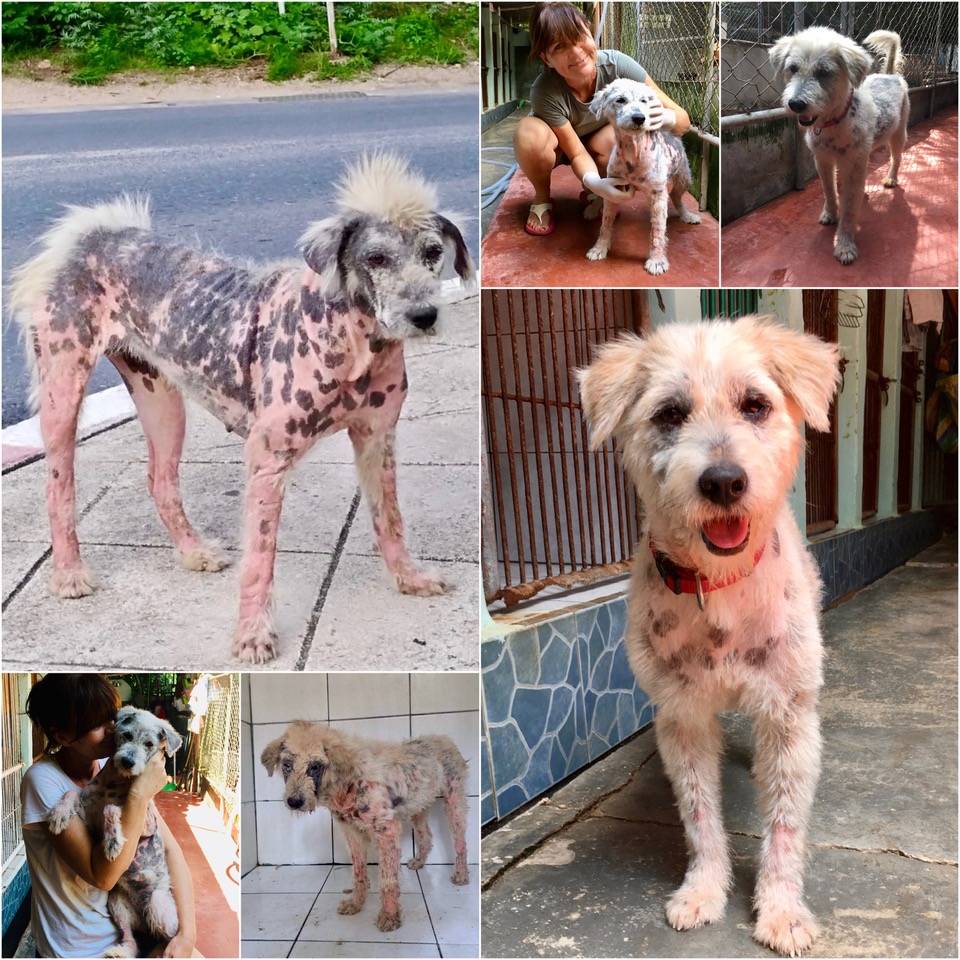 PINKY - before PINKY is very well known on Samui. This little lady was in very bad shape with terrible skin condition for many months. It was a very difficult trapping operation and eventually Pinky was taken to the shelter for treatment. There she recovered very well under the care of Sybille and we were able to bring her back to her place in Nathon after a few weeks. Unfortunately the mushroom came back and soon she was almost naked again. This time the trapping was even more difficult because Pinky is a smart dog. In the end, GON managed to "stick" her down with the dart. The last hair that she still had had to be cut off because it was totally lousy. She will have to stay with us forever now. November 2020: PINKY has turned into a beauty. It's wonderful to see how happy and satisfied she looks.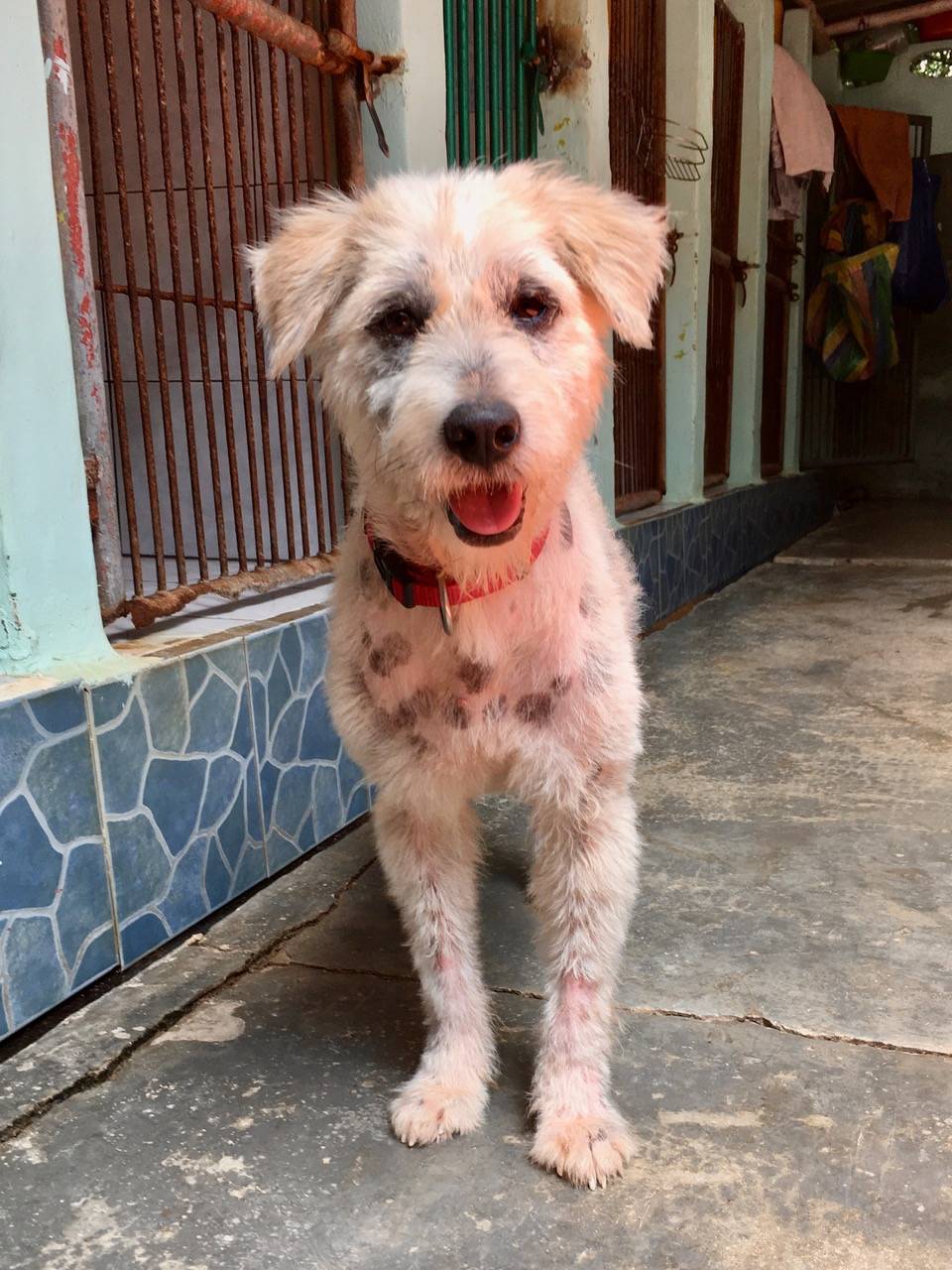 PINKY - after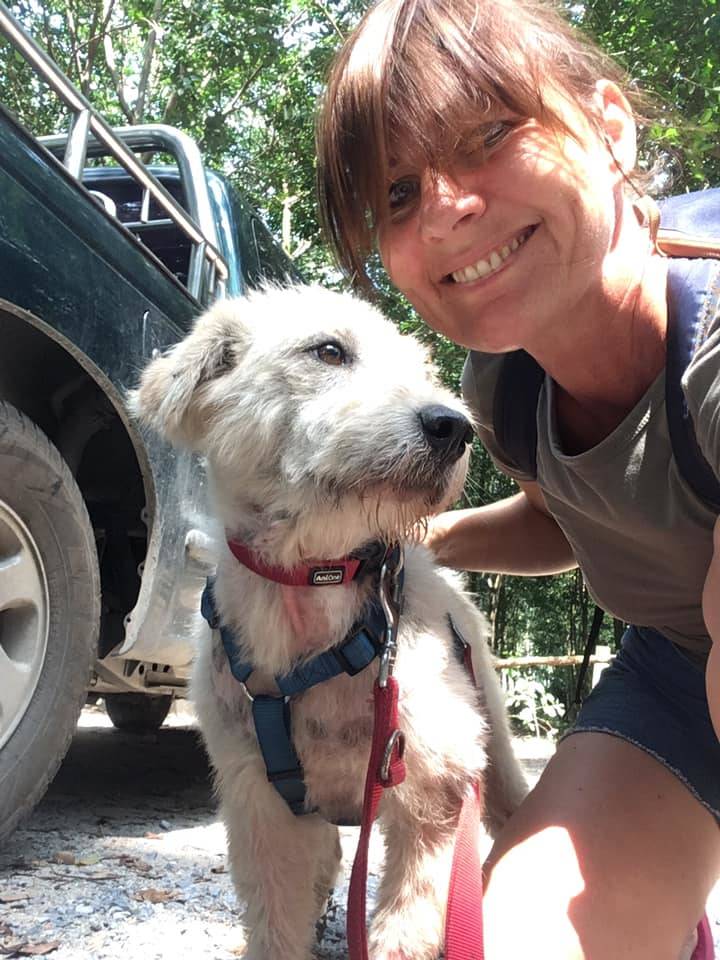 PINKY - after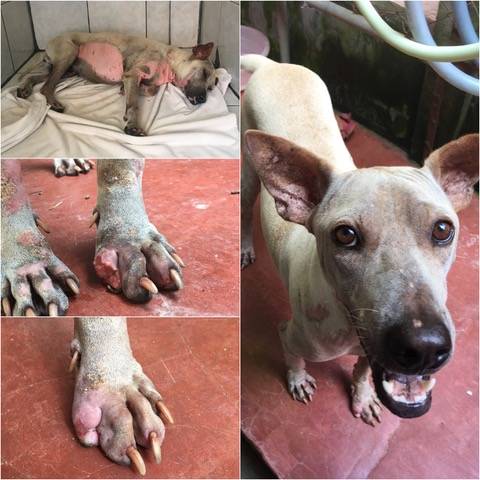 BETSY - before and after Betsy was hit by a car and dragged with it. In the accident she lost a claw and a lot of abrasions. Everything is well healed! Betsy was able to go back to her friends.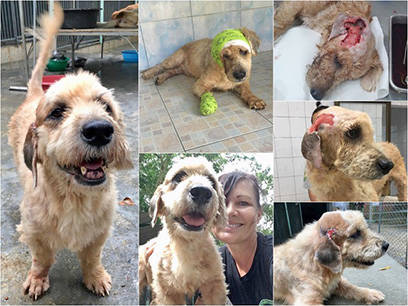 ERNIE -before Ernie was taken to the DCRS with a large infected wound on his right ear. Maggots had already eaten a large hole in the scalp. Poor guy! Fortunately, he recovered well after 2 operations and medical treatment!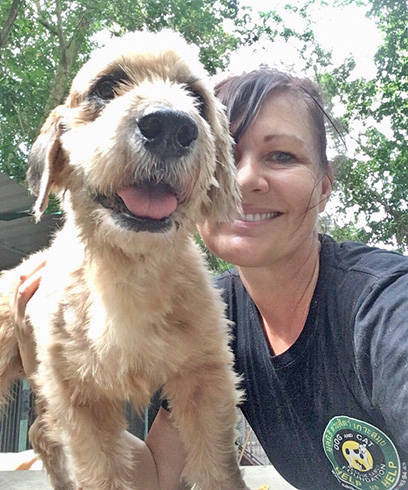 ERNIE - after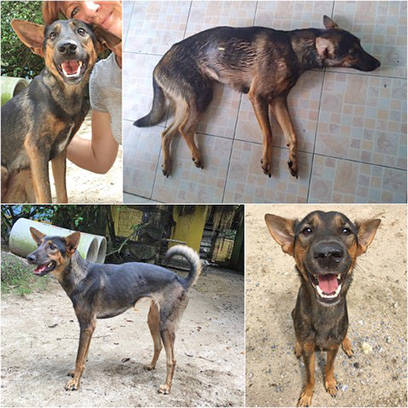 FRANCESCA - before Francesca was found almost dead on the street. Due to the emergency treatment in the DCRS, she survived. Your medical symptoms were caused by blood parasites that we treated. Francesca is still thin, but a bundle of energy and eats an incredible amount!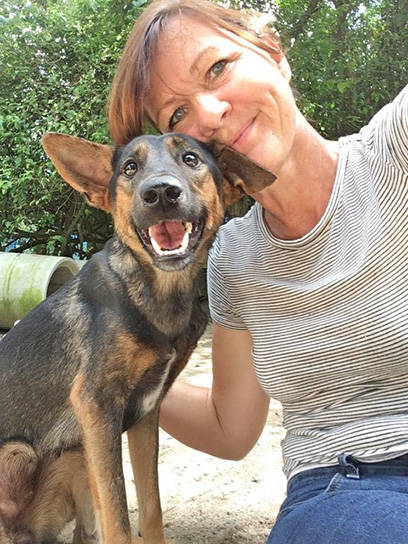 FRANCESCA - after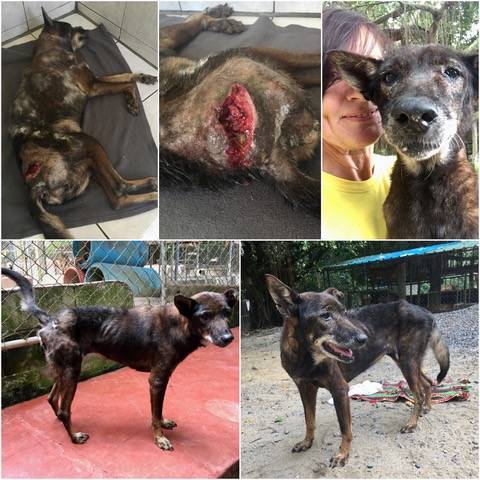 TRUDE - before Trude was brought to the DCRS with a large soiled wound. We weren't sure if she would survive the wound cleansing surgery. Meanwhile this old lady is fine again and the wound healed quickly! Trude has nowhere to go back and that is why she will stay with us at the shelter.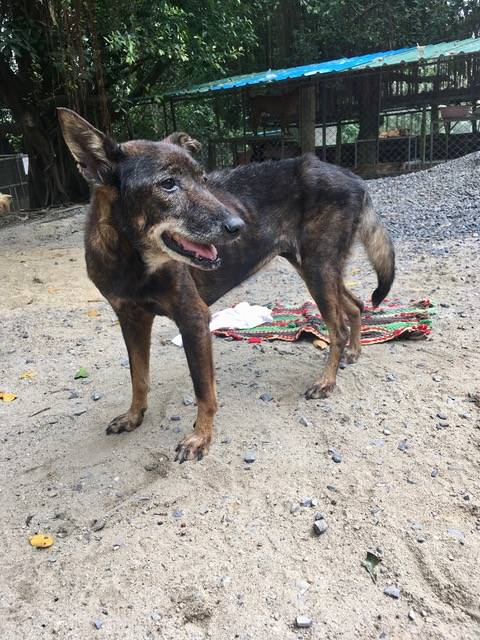 TRUDE - after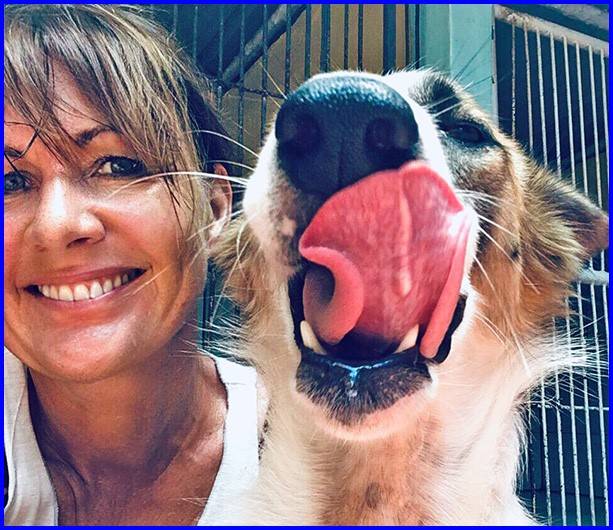 SANSA - after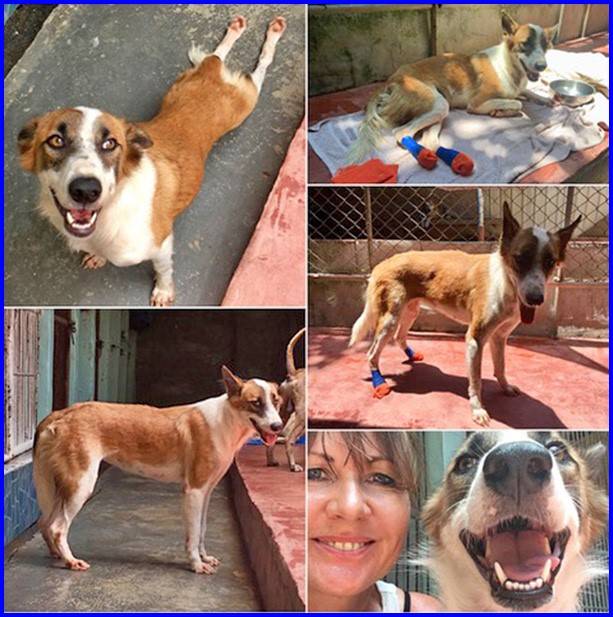 SANSA - before Sansa was run over by a car a long time ago and has lived with us in Dog & Cat Rescue Samui ever since. The wounds have all healed, but neurological damage has persisted. Sansa couldn't use her back legs properly and couldn't coordinate normal movements. Most of the time, Sansa was dragging her hind legs behind her. We started with massages and acupuncture. She had to endure a lot of physical therapy. So that Sansa could find more support on the sometimes slippery ground, we made her a pair of shoes with more grip. In the meantime, she has hardly any deficits and the best thing is, a friend from the island has adopted her. She's doing really well with her.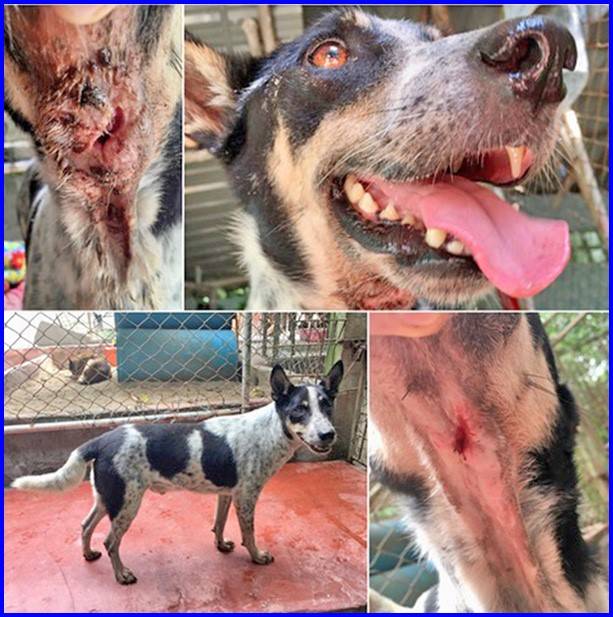 BERTIE - before Bertie came to the Dog & Cat Rescue Foundation Samui with one of these typical wound infections. Such wounds look terrible, but are our daily bread. Usually caused by a really small bite wound or other injury. Due to the climatic conditions in Thailand without medical care, these small wounds can become infected quickly, flies lay their eggs, maggots develop in the wound and it gets bigger and bigger. It all happens in a few days. But, luckily, such wounds are easy to manage. Daily wound cleaning, antibiotic therapy and after a week everything was healed. Bertie was the perfect patient and totally happy on what was probably his first moped ride when we took him back to his seat.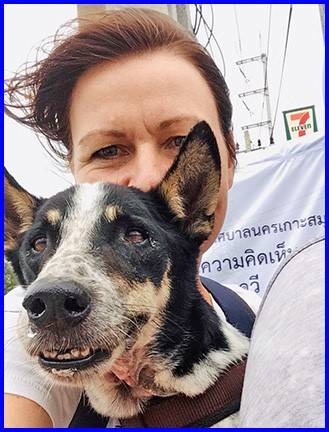 BERTIE - after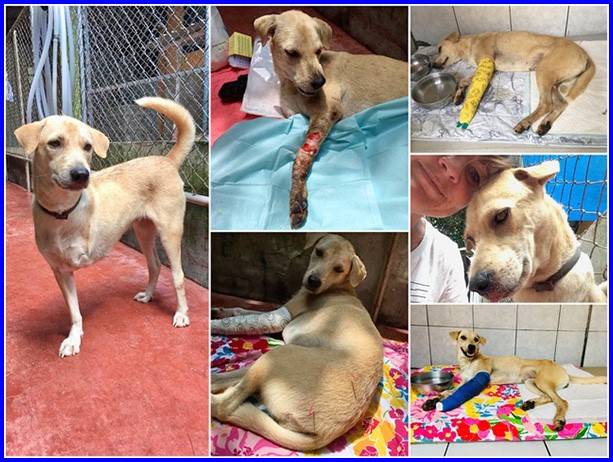 ARYA - before The delicate bitch Arya was a complicated case. She was run over by a car. Her left foreleg was shattered, several open fractures and the bones protruding. Unfortunately, her left hip was also broken. At first Arya couldn't do anything and we didn't know if we could help her at all. Of course, we cannot perform complicated trauma surgery operations with bone screw connections or the insertion of metal plates in the animal shelter ... unfortunately. And of course, amputating both legs was not an option. So we started with conservative therapy and Arya is a real fighter. She was given good pain medication and we started acupuncture. When the fracture in the pelvis became more stable, we started physiotherapy to strengthen Arya's muscles again. We couldn't save her foreleg, but after a long period of therapy the young lady is standing upright again. A beauty on three legs.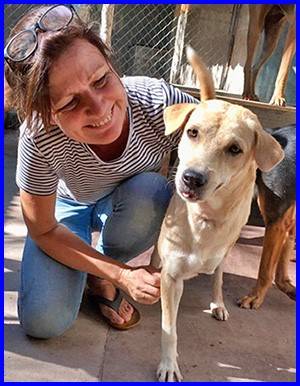 ARYA - after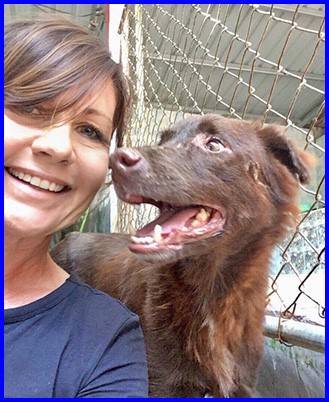 ADDISON - after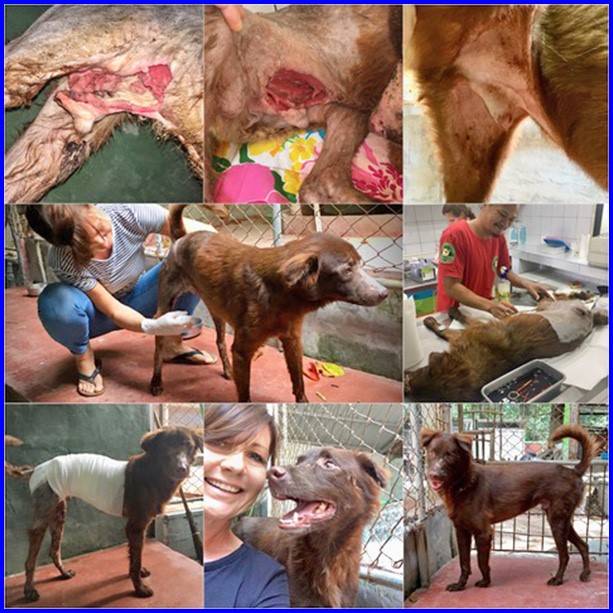 ADDISON - before Addison came to us at Dog & Cat Rescue Samui in January. He had a large inflamed wound in the abdomen and genital area with a massive hematoma. Much of his skin and the tissue underneath was dead. Such wounds often occur when the animals are hit by a car or moped and dragged along by a wheel. We surgically removed the dead tissue, but the wound was far too large and inflamed to be sutured directly. Daily wound care and dressing changes including antibiotic therapy and pain relievers did the rest. After eight weeks everything is completely healed, incredibly. Addison was a great patient who patiently endured everything every day. He's already back home now.